News Release FOR IMMEDIATE RELEASE November 5, 2014
WELD Partners with Shelby American as Forged Wheel Supplier
Kansas City, Mo.
–
WELD
, manufacturers of WELD Wheels, is pleased to announce its new partnership with Shelby American. WELD will be the premium supplier of an all new design of forged performance wheels to Shelby American for select Shelby Mustang packages, as well as Shelby Performance Parts aftermarket sales. The 2013-14 GT500 Shelby Super Snake was voted as one of the "sexiest cars" at the New York International Auto Show when it was revealed, and the yet to be released 2015 Shelby Mustang promises new levels of style and performance.  Both Shelby Mustang body styles will be able to reach new levels of performance with the light and strong WELD engineered forged wheel, taking advantage of WELD's race proven performance heritage. This new forged wheel is exclusively designed, engineered and developed by WELD to exceed Shelby's industry leading performance requirements.  Each wheel is manufactured in the United States to exacting standards. "There are few automotive brands with the heritage and respect that the name Shelby encompasses," stated Norm Young, president and CEO, WELD. "To be selected as the wheel of choice for an iconic company such as Shelby is a huge compliment, and reinforces the quality and reputation of the WELD brand." A special WELD Edition of the 2014 Shelby Super Snake is on display in the WELD booth #24957 at the 2014 SEMA Show. This special edition version is outfitted with the new Shelby wheels from WELD and features one-of-a-kind WELD badging and trim to help announce this new partnership. The new WELD engineered Shelby wheels are already available for sale through Shelby American for both 2015 and 2014 and prior cars. For more information about WELD, phone 800-788-9353 or visit
www.weldracing.com
. For more information about Shelby American, phone 702-942-7325 or visit
www.shelbyamerican.com
.
####
Attached Image: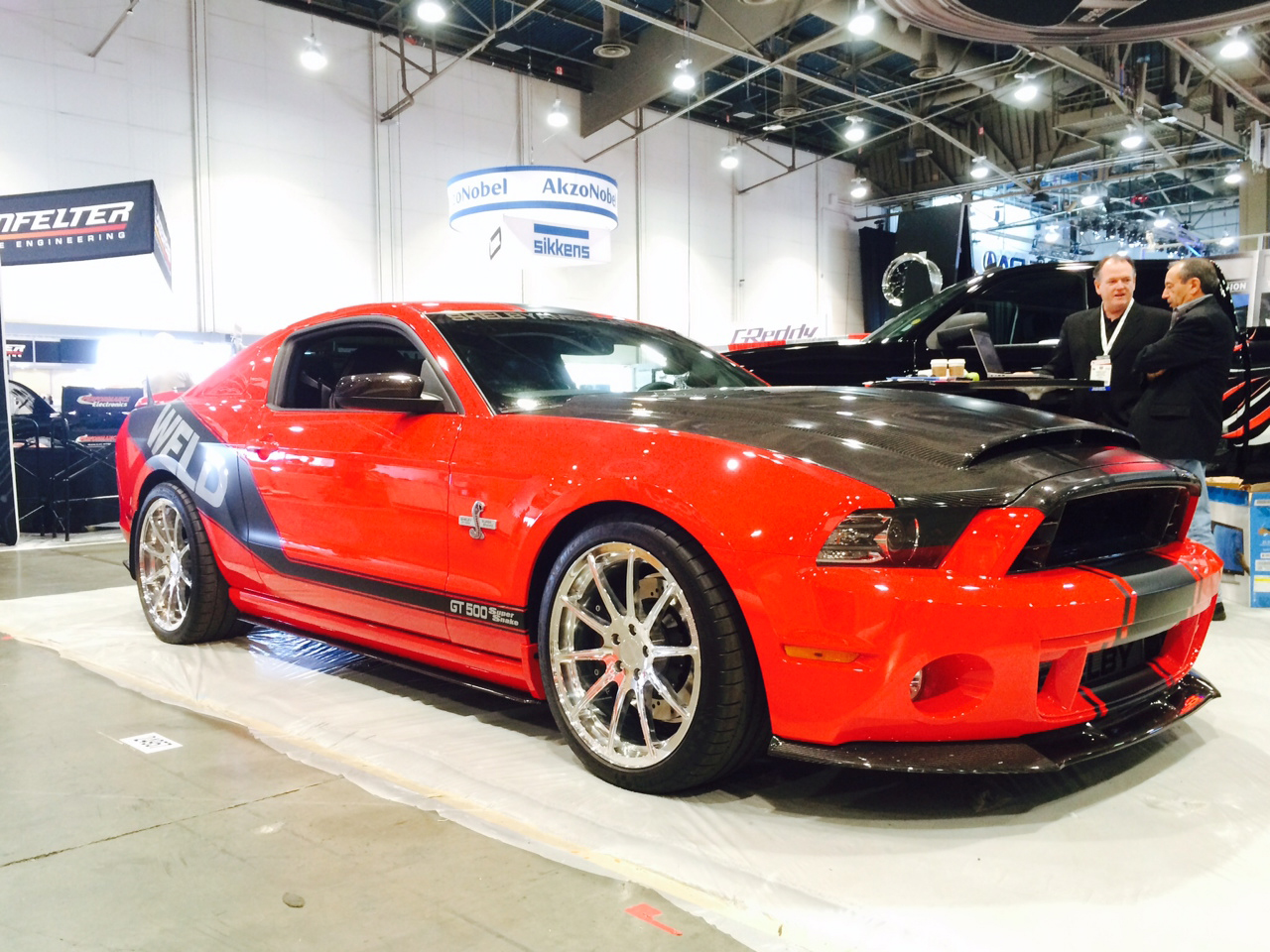 About WELD
WELD LLC, based in Kansas City, Mo., is the technology and manufacturing leader in the performance wheel market. Since 1967, WELD has been a pioneer in wheel engineering and design from Main Street to the race track. WELD's precision and quality is validated by amassing more professional race wins than any other wheel company. Every race and street wheel is subjected to the same quality and design standards. WELD's entire line of performance wheels can be seen at
www.weldracing.com
. WELD is a Granite Creek company. Granite Creek invests in businesses with defensible market niches, recognized brands, strong intellectual property and/or manufacturing process assets led by entrepreneurial management teams in food/agribusiness, medical devices and instruments, and transportation industry sectors.
For more information, contact

:
Jennifer Collins, Marketing Manager WELD 816-423-5717
jcollins@weldracing.com
Gary McCoy, PR Director The Marx Group 847-622-7228
gmccoy@themarxgrp.com